We are excited to announce our next meetup for October 8, 2020 😁
Speakers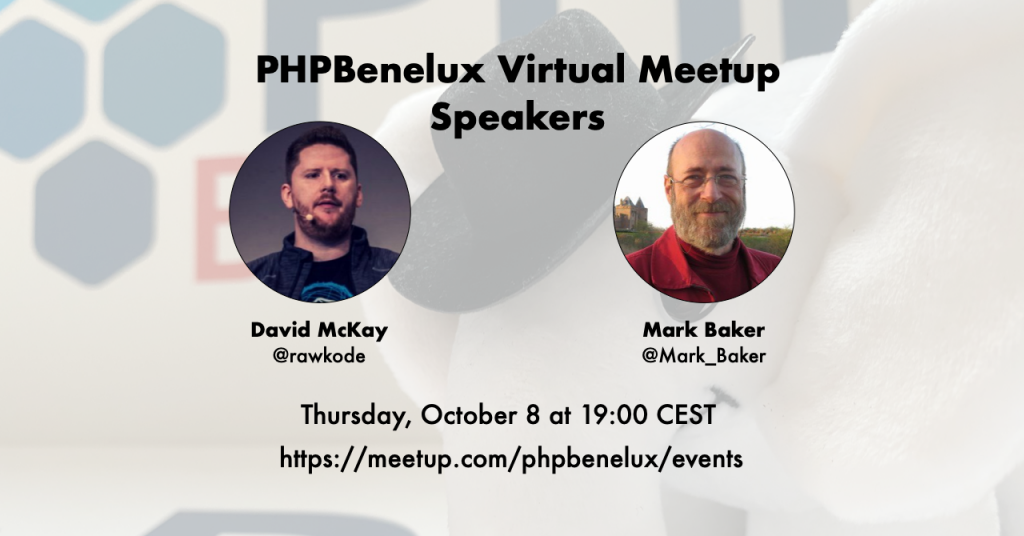 We have David McKay talking about improving development of Laravel applications with Docker and Mark Baker will show us all about SPL Iterators.
Raffle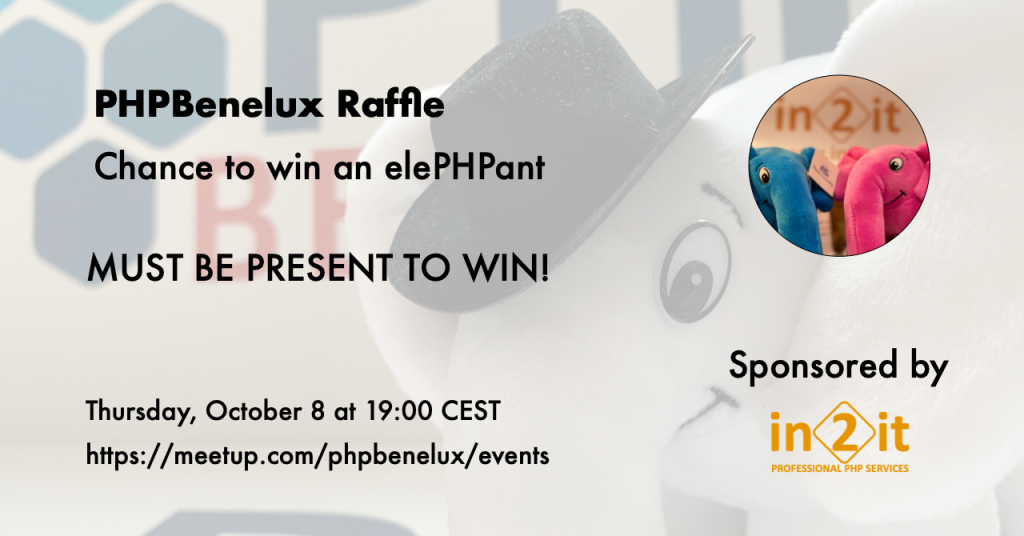 Thanks to our sponsor in2it we can give away 2 official PHP elePHPants. We have heard that they also send a ton of extra PHP swag with them.
Event and registration
We schedule each event on 2nd Thursday of the month and start the event at 19:00 CEST. Registration is required for communicating links and last minute information regarding the event. Check out our meetup page for details of our upcoming event and join us.
See you there 👋